Looking for relevant information about taxi transportation from Lisbon Airport to Cascais such as price, distance, or Portuguese taxi fares? We are going to clarify your doubts regarding this taxi route from Lisbon (either from the Lisbon airport or from the city center) to Cascais. You can even make your taxi reservation with us (it's simple, easy and fast), and enjoy several advantages in booking your taxi online.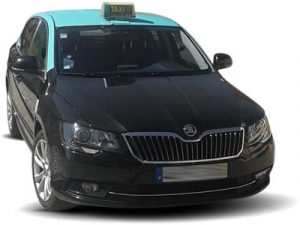 Why should I book the taxi online?
If you book your taxi from Lisbon to Cascais with us you will enjoy several advantages:
Avoid the waiting lines to catch a taxi at Lisbon airport
Lisbon airport is the busiest airport in Portugal and fortunately within a few years another airport will be built to support all arriving passengers. While this airport is not built, there will continue to exist long queues to catch a taxi at Lisbon airport.
With our service, none of this will exist. The driver will monitor your flight online and will be waiting for you at the scheduled time (even if your flight delays, he will wait for you). As soon as you arrive he will take you to the taxi that will transport you to Cascais.
Have fun aboard a taxi with Free 4G Internet
Certainly, that you are an avid user of the internet whether to communicate with your family, friends, or just to look for information. Due to this, all our customers who book a taxi via our website, will have at their disposal free 4G Internet during the 45 minutes taxi journey between Lisbon and Cascais.
Pay in cash, or using your debit or credit card
You do not have to pay for it already! Pay only on our taxis. We accept payments in cash or by debit or credit card through our card terminals.
Fixed and fair price.

Our final price already includes all travel expenses such as VAT, tolls, and luggage taxes.
What is the taxi cost from Lisbon Airport to Cascais?
Taxis in Portugal as in many other countries use the taximeter to count the distance traveled and the time stopped in transit which in turn will result in a final price. The average cost of a 4 seat taxi from Lisbon Airport to Cascais is 40 euros.
This price is relative to the daytime period of working days. During the night period, as well as at weekends, or national and municipal holidays, this price increases by about 20%.
Taxis with a capacity of more than 4 passengers also have a higher cost, even if you use a taxi of 7 or 8 passengers and in reality you take only 2 passengers in that taxis you will pay the same cost of a taxi with a capacity for more than 4 passengers. In this case, for this type of vehicles the price goes around 60 euros.
This price may also vary if the driver chooses a longer route in kilometers so as to avoid the road traffic on a specific road, or even if he is in that road traffic.
In the face of such a situation, it all depends on the customer's priorities: arrive faster to Cascais, or save money on the taxi trip.
This, because in transit conditions, choosing a longer route means getting faster, but the trip will be more expensive since in taxi fares in Portugal the price per kilometer is higher than the waiting time in road traffic.
What is the distance, time, and which roads are used to reach Cascais from Lisbon city centre, or Lisbon Airport?
All the roads that connect Lisbon to Cascais are of great quality and safe.
Is it the best option to go by taxi from Lisbon Airport to Cascais?
Well, we are suspect to speak since we are a Portuguese taxi company. But yes, the taxi has several advantages that other transport does not have, namely the transportation is private and direct from door-to-door, it is also the fastest and most comfortable way to reach Cascais from Lisbon.
Fortunately (for customers from outside Portugal), taxi prices in Portugal are quite cheap compared to other European countries, although fuel is one of the most expensive in Europe.
At what times is there road transit from Lisbon to Cascais?
First of all, do not be scared. Fortunately in Portugal road transit is not a problem as in many other countries of Europe. There is transit, but nothing too much chaotic.
Firstly, it should be noted that there are only traffic restrictions during working days (Monday to Friday).
From Lisbon to Cascais there is only traffic during the end of the daytime period (17h-20h). And from Cascais to Lisbon, there is only transit in the early morning period (07h-10h).
Tips about taxis in Lisbon, Cascais, or whole Portugal
If you choose to take a taxi in the street instead of booking with us, there are some advices that we can give you:
Taxis in Portugal are safe. Even if you do not book a taxi with us from Lisbon to Cascais and opt for a taxi on the street, in principle there will be no problem.
Never negotiate a price with the taxi driver, as you may end up paying more than what you should. Instead, always ask the taxi driver to turn on the taximeter.
The toll rates are not included in the final value of the taximeter and must be paid separately by the customer. There are also extra supplements that can be triggered through the taximeter. They are: luggage supplement 1,60 (if you bring luggage with you), the call for a taxi supplement 0,80 (in case you call the taxi via phone call), or the animals supplement 0,80 (If you bring animals with you).
Leave a tip if the driver performed well. Wages in Portugal are very low compared to the rest of Europe, a tip is a compliment to the good work of the taxi driver.
How it works our online bookings?
You fill in our online form, to do that click on the big Book Now button that exists on this page.
After completing the form with all the information about your trip, click on the Submit button to send us your taxi reservation.
You will receive an email from us with all the information on how to find the driver in the arrivals area of Lisbon airport or next to the hotels.